Exterior Cleaning & House Washing
Salem's Best Exterior Cleaning Service
Safe & Effective Exterior Cleaning

Referred Roof Cleaning & Exteriors provides a complete coverage of professional cleaning services for residential & commercial properties. Our services include power washing and pressure cleaning for fences & decks, driveways, walkways & pool enclosures as well as gutter face cleaning, house washing, and exterior stone building cleaning. We have the capability to clean almost all siding types and sizes. Regardless if its cedar siding or simple hardie plank, we have a method to clean it.
Premier Building Façade Restoration in Salem
We are leaders in building façade cleaning and restoration. Our company has many years of experience restoring all types of buildings made from a wide variety of substrates back to their original condition.
Our staff are fully  trained and skilled in the specific processes of building restoration and safety, due to the high level of risk and danger to us and the public associated with building cleaning and restoration, especially high-rise structures.
Call or Text (503) 369-8253 For Fast Service!
We Clean All Types Of Exteriors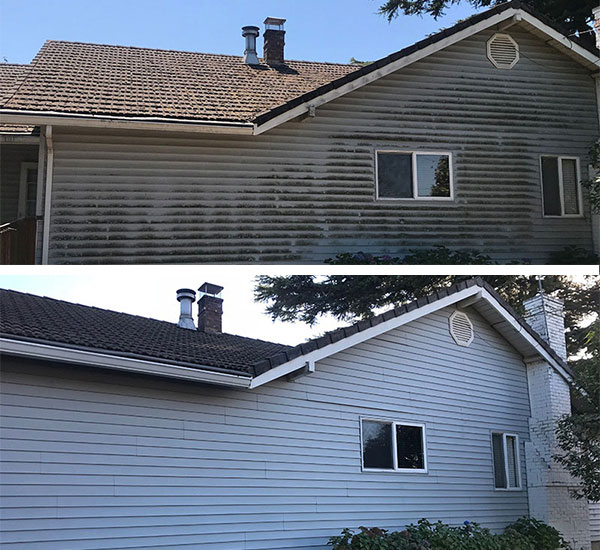 House Washing
We are the premier choice for expert "Soft Wash" House Washing Services in City and surrounding areas.
Our unique chemical cleaning solutions will disinfect your home for years to come. After applying our cleaning agents we hand brush your entire home to provide the optimum results that you desire. We pay particular attention to your window trim, doors, and entry ways in our detailed cleaning process. Our cleaning abilities include stucco, vinyl, wood, and aluminum.
Interior & Exterior Gutter Face Cleaning
Our cleaning technicians will clean your gutter interiors, collect and bag all debris, examine gutter guards for proper installation, flush the gutter drainage system, and inspect the overall integrity of your gutter system. Next, we clean the gutter face exterior and downspouts. Our specialty oxidation removal solutions will restore your gutters to a freshly painted appearance.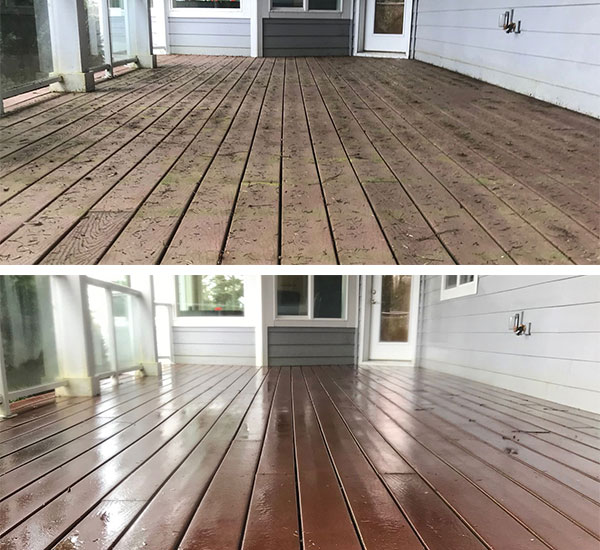 Fence & Deck Cleaning
We have the ability to clean the following fence and decking materials:  composite, metal, vinyl, and wood.   Composite decks are one of our specialties as we are able to kill and remove the mold growth that is now present in the material.  Our wood brightener will restore your wood deck or fence to its original beauty.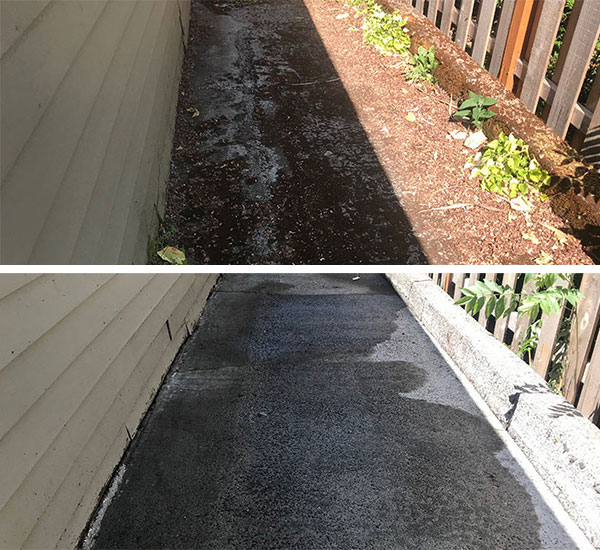 Powerwashing & Pressure Cleaning
We have the equipment and ability to power wash or pressure clean most any surface. Our pressure washing service includes driveways, sidewalks, paths, fencing, patio furniture, and more. See the difference a professional pressure cleaning can make.