Offering Premier Roof & Exteriors Cleaning Services to Oregonians
About Referred Roof Cleaning & Exteriors
We have more than 15 years of experience
Referred Roof Cleaning & Exteriors was founded in 2011 under the original name of Eagle Roof Cleaning by Jaffet J. Jefferson as a way to help pay for his college tuition costs at the University of Oregon.
Within the first year, he hired his first employee, established an office location, and landed his first commercial job. By the end of year two, Jaffet added his second crew, expanded his network through local chamber involvement, and expanded his list of services.
In March of 2013 Jaffet brought on a business partner, Chris Champagna, then owner of Willamette Valley Landscape. As part of this new partnership, the business name changed to Oregon Roof Cleaning with the vision of expanding to multiple cities across the great state of Oregon.
The company grew quickly, purchasing its first warehouse, adding a office manager, forming multiple crews, serving 11 cities, opening its second location in Portland and tackling multiple large scale commercial projects throughout Oregon, all while continuing to steadily build its residential client base.
Then, in early 2015, Jaffet decided to take a break from the roof cleaning business to search out other interests. During that break, he realized this was indeed his true passion and began rebuilding the business in late 2016, leading to Referred Roof Cleaning's official re-launching in early 2017.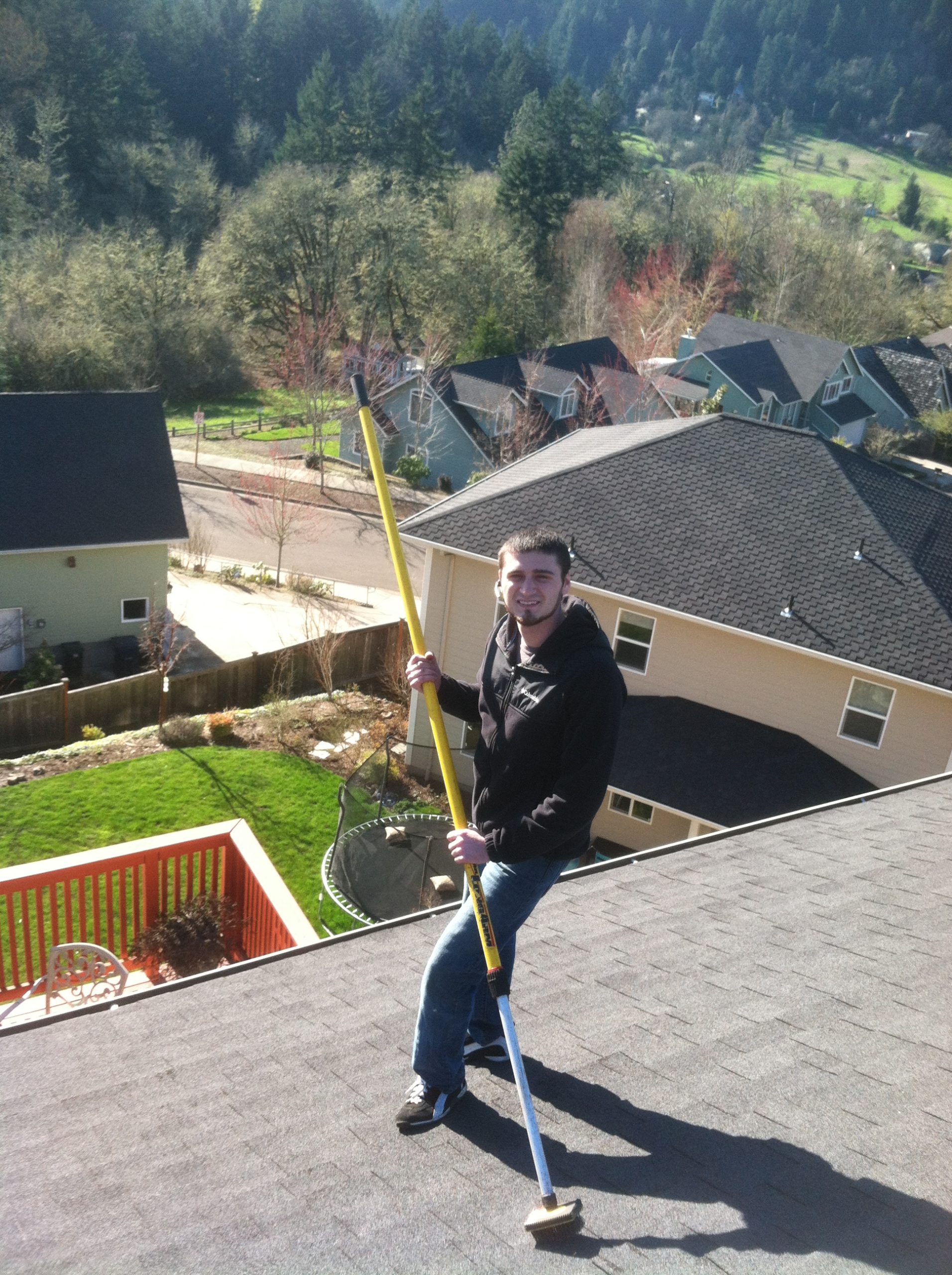 Why Choose Referred Roof Cleaning?

100% Satisfaction Guarantee



Over 15 Years of Experience